I think Apple cured me of my crippling tech addiction. Don't get me wrong, I covet the new iPad Pro with all my being. Leading up to yesterday's event I had visions of passing my aging Pro down to my daughter and investing in the new one as my do-it-all computer. And Apple absolutely nailed the spec sheet.
Edge-to-edge Liquid Retina display (Apple speak for the new LCD tech) with 120Hz refresh rate, A12X processor – two extra high-performance cores over A12. FaceID, which ha proven more convenient for computer unlocking than a fingerprint reader. And the big one: USB type-C.
The iPad is a near perfect device. An apex predator among the new breed of hybrid computers. I use an iPad Pro every day because I value its portability over a laptop. Also, the iPad has proven to be a better buy than a similarly-priced Windows laptop that's doomed to obsolescence as soon as you take it out of the packaging.
But with all of those improvements there are a couple of things that really bug me. Chief among them is that the new improved Apple Pencil is exclusive to the new iPad Pro and Apple's decision to remove compatibility for the original Pencil. Look, I understand that the new magnetic attachment and inductive charging are massive upgrades to the tech, but I refuse to believe that the underlying Wacom controller is completely different.
You know what would've impressed me? Embedding the Pencil inside the chassis, like Samsung does with the Galaxy Note series. Speaking of the Note, that's the root of my new awakening. My Samsung Galaxy Note 9 already does the things I want from a stylus-enabled device and is only a couple of software deals away from feature parity with the iPad. It has a smaller screen, but also doubles as my actual phone.
What the Note does better, however, is basic file management and better interfacing with a larger display – delivering a full desktop experience when plugged in. But I digress.
The new iPads Pro have that classic squared-off design that I loved about early Apple devices like the iPhone 5 and the OG aluminium MacBooks. There's been a lot more care given to the broader hardware ecosystem with stronger magnets placed strategically around the frame to accommodate the accessories better. And USB-C (3.1, not Thuderbolt 3) is a far more useful connector than Apple's Lightning solution because you can charge our phone from it now and it interfaces better with other devices like cameras.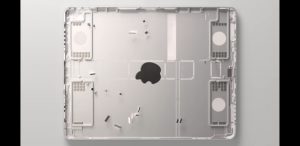 Apple has transformed the iPad Pro into a proper laptop replacement for many use cases, but not supporting the original Pencil and removing the headphone jack – which is a massive annoyance for those of us who like to edit music or video and need reliable audio syncing – are two big issues for me.
My current iPad Pro will still serve as a secondary personal computer next to my Galaxy Note 9, with my laptop falling to third place. And with the current line-up still supporting the IPad 6th Generation, that will remain my default recommendation for anyone who needs a smart device for school. Look, I called it an apex predator for a reason. You won't find better software support or a more complete device ecosystem integration for the same money outside of the iPad. It is by far the best tablet you can buy and was made even better, but for two small issues.